Balakirev Free Sheet Music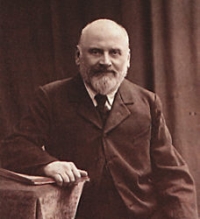 Mily Alexeyevich Balakirev (Russian: Милий Алексеевич Балакирев, Milij Alekseevič Balakirev, 1910) was a Russian pianist, conductor and composer. He is known today primarily for his work promoting musical nationalism in Russia. Working in conjunction with critic Vladimir Stasov, Balakirev brought together the composers now known as the Five, encouraged their efforts and acted as a musical midwife both for them and for Pyotr Ilyich Tchaikovsky.
Balakirev began his career as a pivotal figure in Russian music by extending and developing the fusion began by Mikhail Glinka of traditional Russian and boldly experimental music. In doing so, he established musical patterns that could express overtly nationalistic feeling. He not only demonstrated in his own works how this could be done, but also by taking amateur musicians of prescribed musical education but enormous potential such as Modest Mussorgsky, Alexander Borodin and Nikolai Rimsky-Korsakov, he imparted his own musical beliefs and passed them on to underlie the thinking of his pupils.
Balakirev found himself in an unusual position in his later yers of attending premieres of works he had begun long ago but had only recently completed. For instance, he began writing his First Symphony in 1864 but finished it in 1897. Often, the musical ideas normally associated with Rimsky-Korsakov or Borodin actually originated in Balakirev's compositions. However, his slowness in bringing his works before the public robbed him of credit for his inventiveness. Also, pieces which if completed in the 1860s and 70s would have enjoyed success if they had been performed at that time actually made a much smaller impact when they were introduced toward the end of the composer's life because they had been overtaken by the accomplishments of younger composers. The exception to this is his oriental fantasy Islamey, which is still popular among pianists.
Balakirev - nokturn Piano Sheet Music
Advertisement
Advertisement

Please right click on the download button and select "Save Target As" or "Save Link As" to download



You can share this sheet on your Twitter or Facebook account to let your friends know too!


(1006.26KB)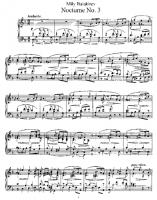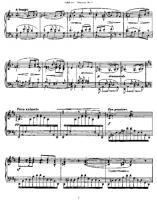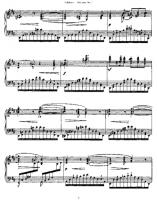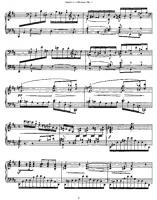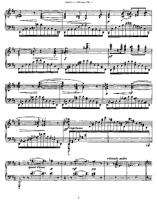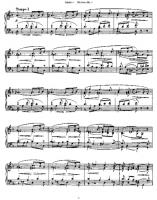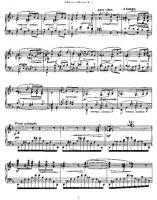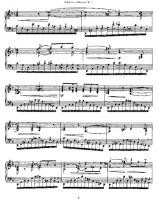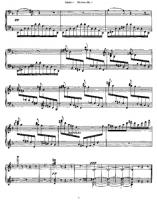 Other music sheets of Balakirev