Mussorgsky Free Sheet Music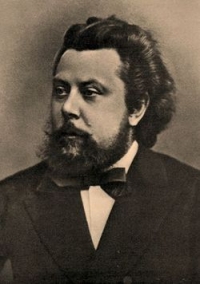 Modest Petrovich Mussorgsky (March 21, 1839 – March 28, 1881), one of the Russian composers known as the Five, was an innovator of Russian music. He strove to achieve a uniquely Russian musical identity, often in deliberate defiance of the established conventions of Western music.
Like his literary contemporary Fyodor Dostoyevsky, Mussorgsky depicts in his music "the insulted and the injured" with all their passion and pain. He raises these characters to tragic heights until the grotesque and majestic coexist. Mussorgsky could accomplish this not simply out of compassion or guilt towards them, but because in his works he almost becomes them. Mussorgsky's music is vivid, confused, feverish and ultimately hypnotizing —again, like Dostoyevsky at his best.
Many of his major works were inspired by Russian history, Russian folklore, and other nationalist themes, including the opera Boris Godunov, the orchestral tone poem Night on Bald Mountain, and the piano suite Pictures at an Exhibition. However, while Mussorgsky's music can be vivid and nationalistic, it does not glorify the powerful and is at times (such as in The Field-Marshal) antimilitaristic. For this reason, it was perceived as being directed against the state and its composer "under suspicion." He, like the others in The Russian Five, were considered dangerous extremists by the emperor and his court. This may have been the reason Tsar Alexander III personally crossed off Boris Godounov from the list of proposed pieces for the imperial opera in 1888.
For many years Mussorgsky's works were mainly known in versions revised or completed by other composers. Many of his most important compositions have recently come into their own in their original forms, and some of the original scores are now also available.
Mussorgsky - Gopak Piano Sheet Music
Advertisement
Advertisement

Please right click on the download button and select "Save Target As" or "Save Link As" to download



You can share this sheet on your Twitter or Facebook account to let your friends know too!


(183.23KB)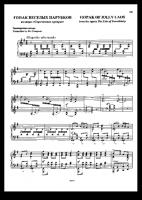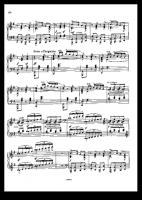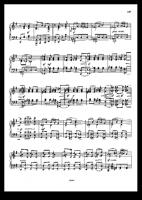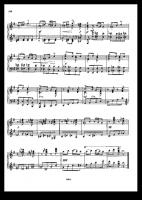 Other music sheets of Mussorgsky